Berry season is here and with it Black Bear sitings. Like most Canadians, the blueberry is considered a staple food by the black bear.
I was fortunate enough to run into this one snacking on the blueberries. It would just reach out and lick them off into it's mouth and then go back for more.
Only a couple of shots where it looked up from feeding.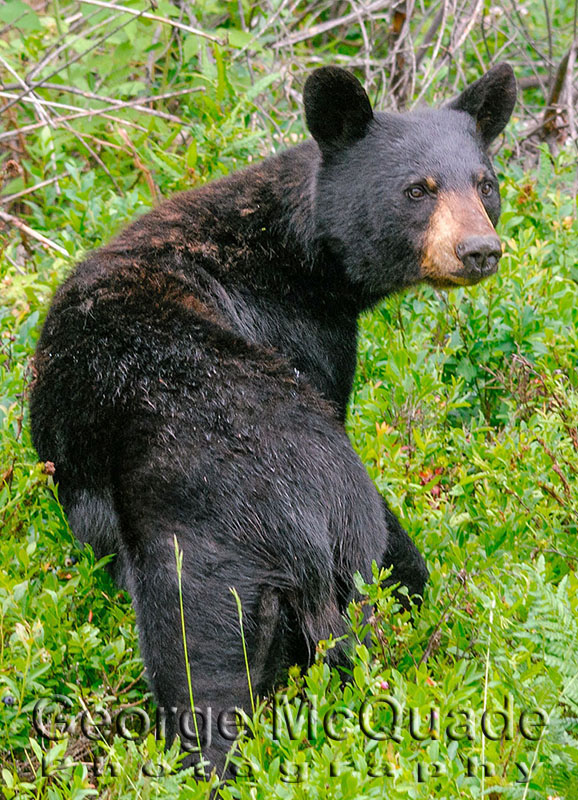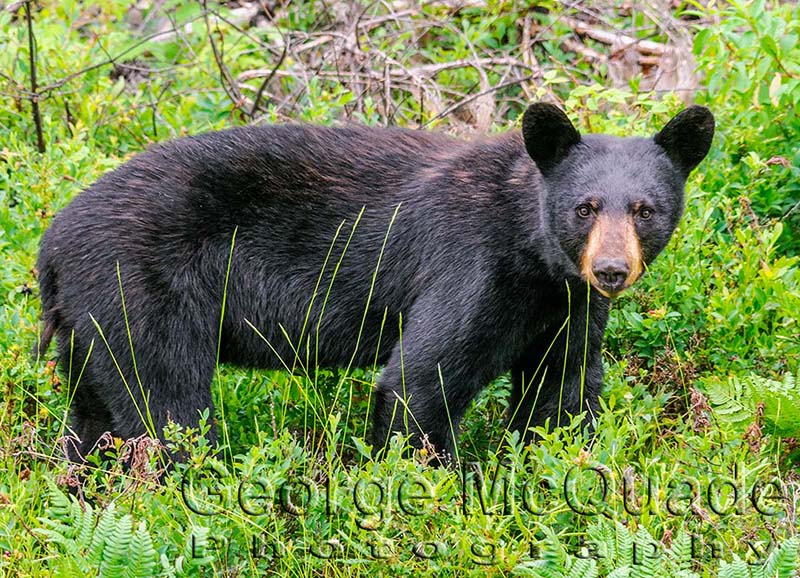 ---
Note and greeting cards are available: