Rose and I headed off to Nova Scotia again this summer. It's a bit of a drive, some 1600km but well worth it.
Day 1 August 16
We left home early and drove into the east. Then we drove some more and then some more again. Got to Fredericton in New Brunswick and stayed a couple days with Rose's son Ashley and his wife Sasha.
Day 2 August 17
Rose, Ashley and I spent a few minutes down by the St. John River.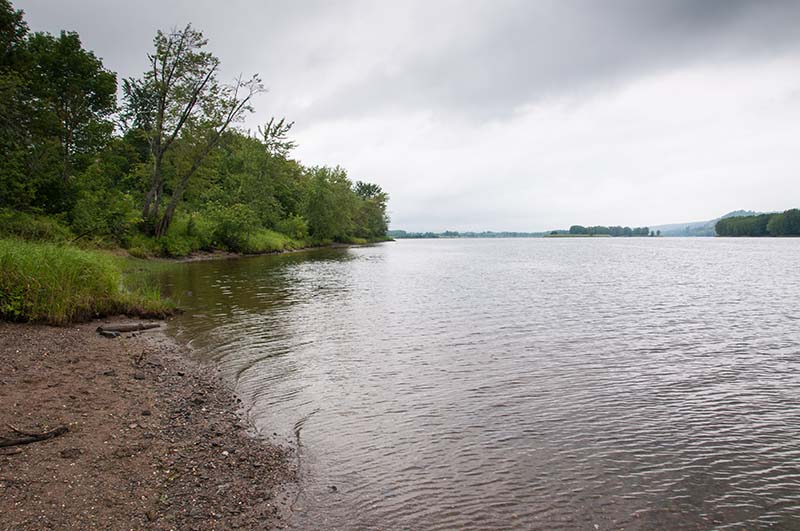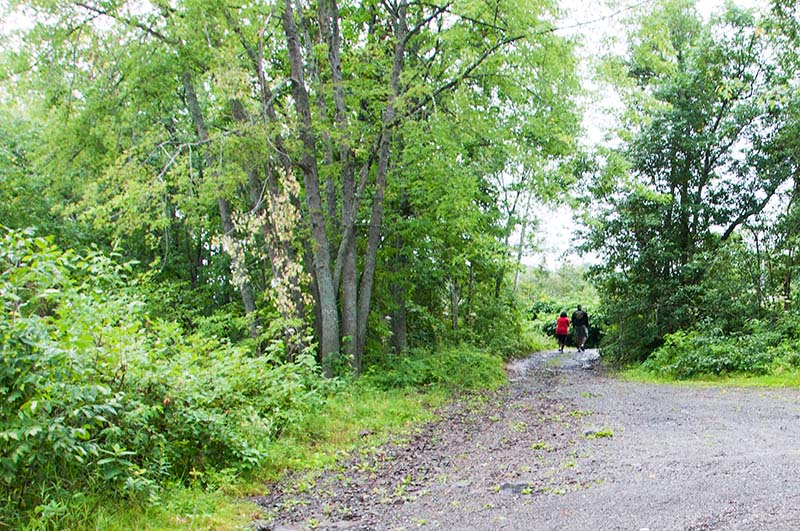 Day 3   Monday August 18
Rose and I packed up the van and got ready to head on for Nova Scotia. Ashley was ready to head off to work. We all went down by the Saint John River for a last quick walk together before we all headed our separate ways.
Thor is getting old but he still enjoys fetching a stick!
Sasha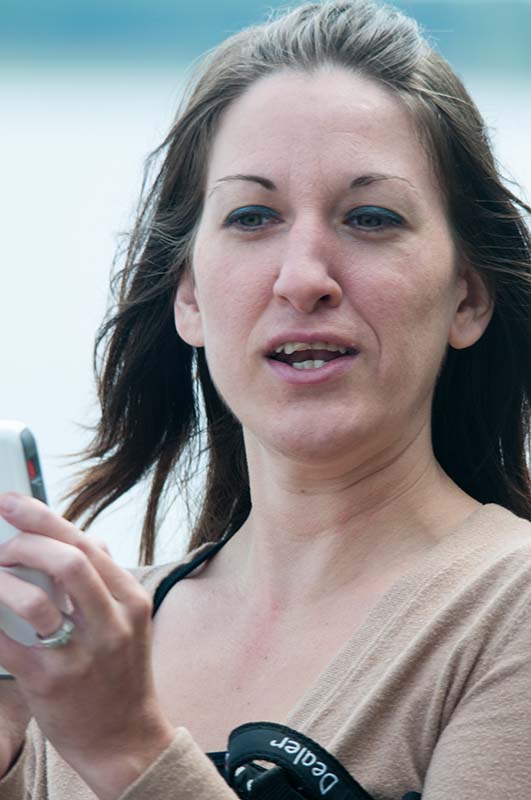 Rose, a proud Momma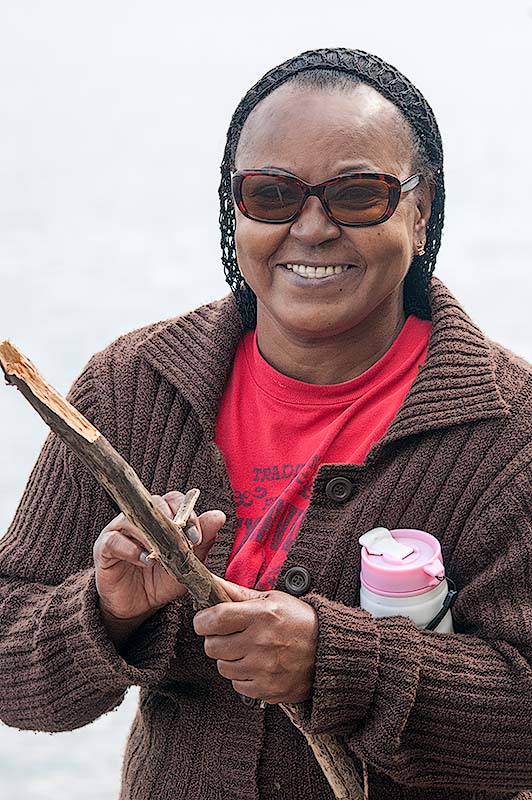 of Ashley, who serves.
Day 4   Tuesday August 19
We spent the night with Rose's sister Cathy, husband Donald and daughter Mireka. It was good to see the family again.
Early afternoon we attended a funeral for Rose's step father. He had passed the last week and we were prepared as much as you can be.
Afterwards, later in the afternoon Rose and I drove down to Kannon Beach and wandered around the sea shore. Kannon Beach is home to Halifax Kite surfing. There of some pictures of the surfers later on.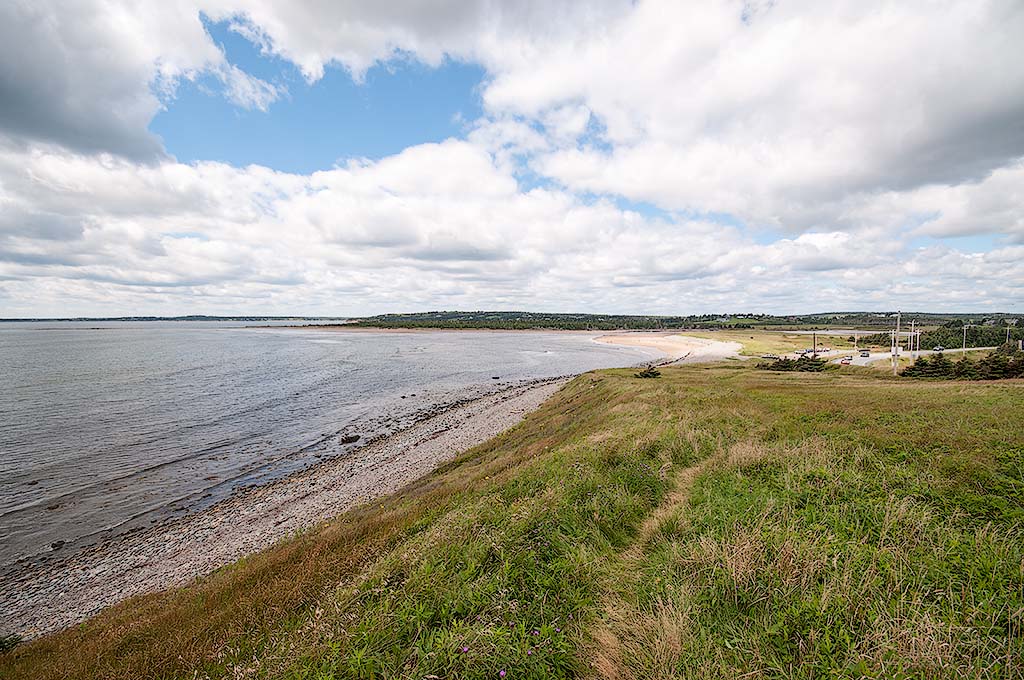 A little further to the east is Lawrencetown Beach.
Everything you wanted to know about the beach before getting your feet wet.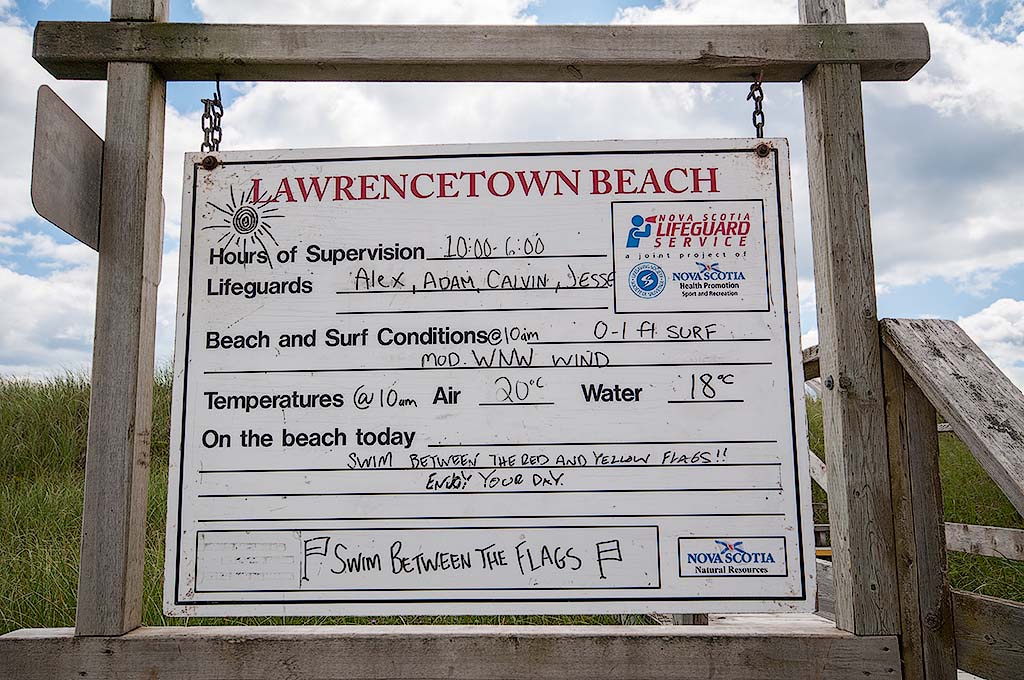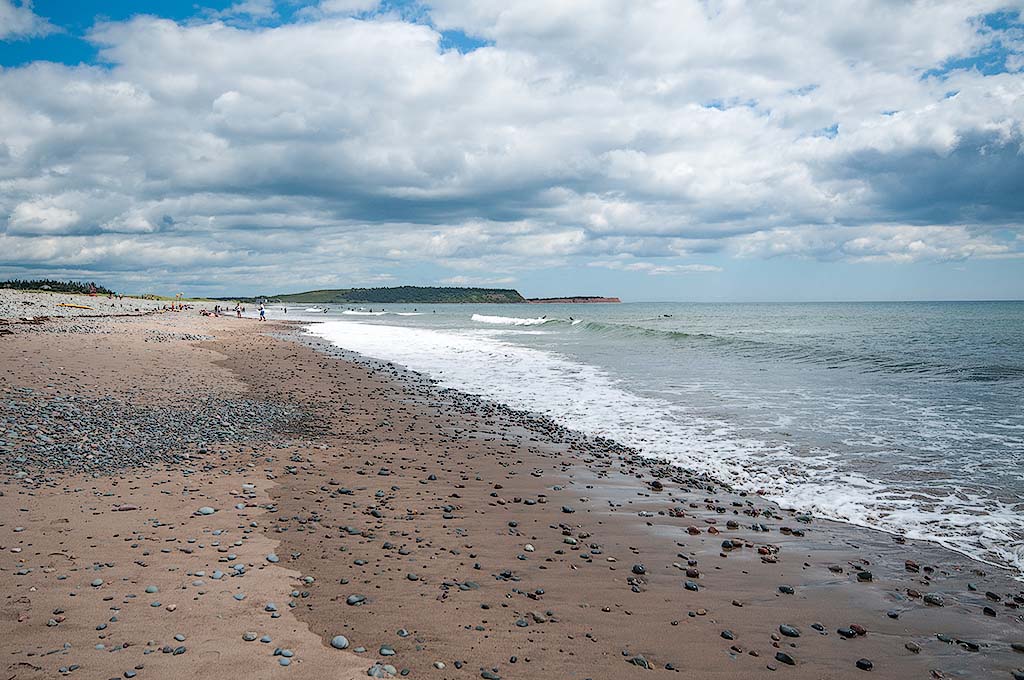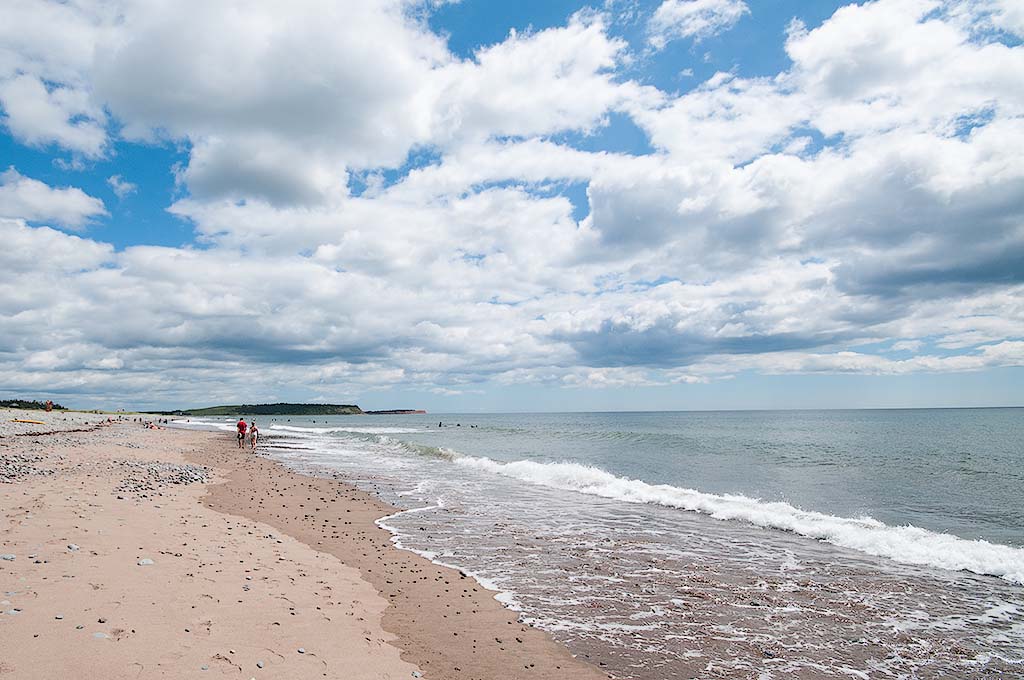 Time to move on to the next beach…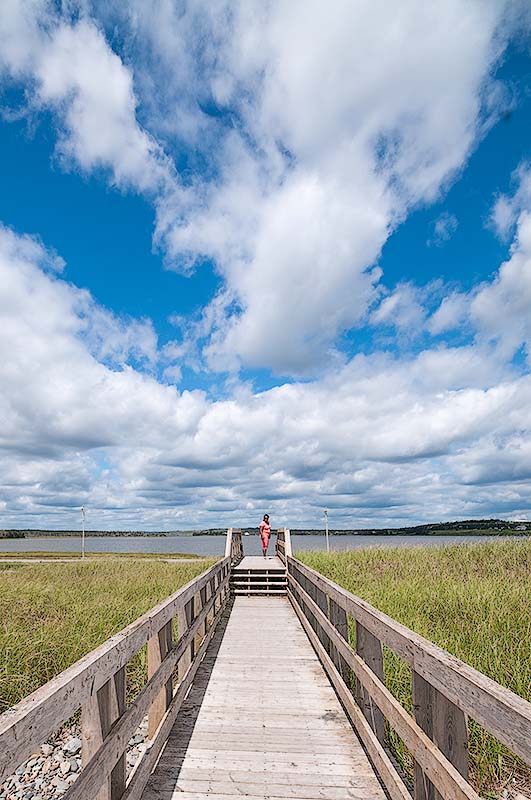 At Don and Cathy's.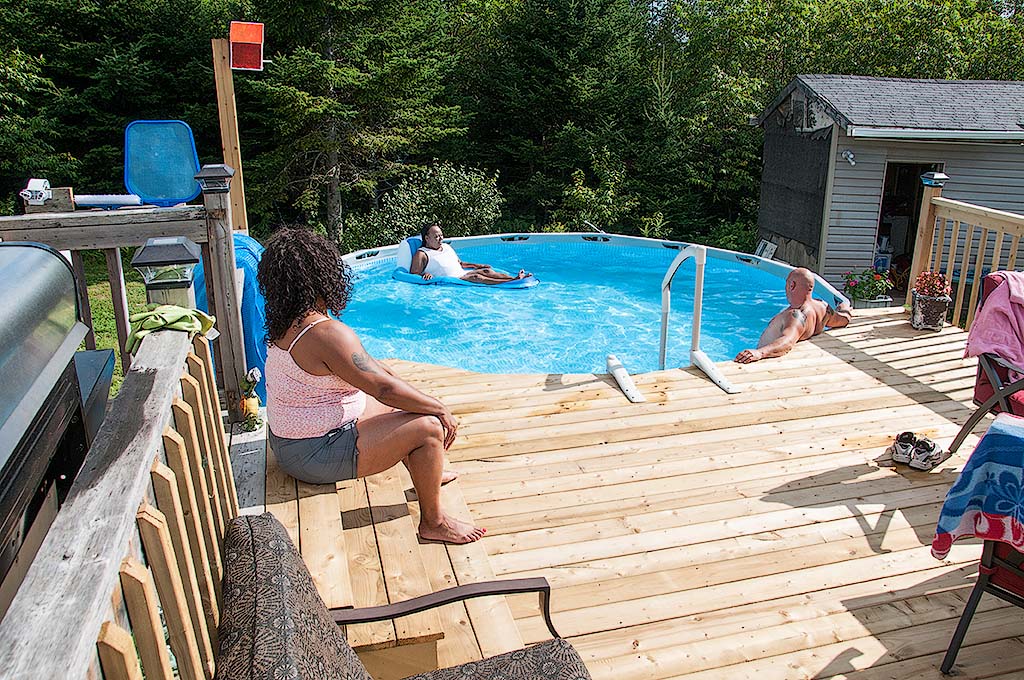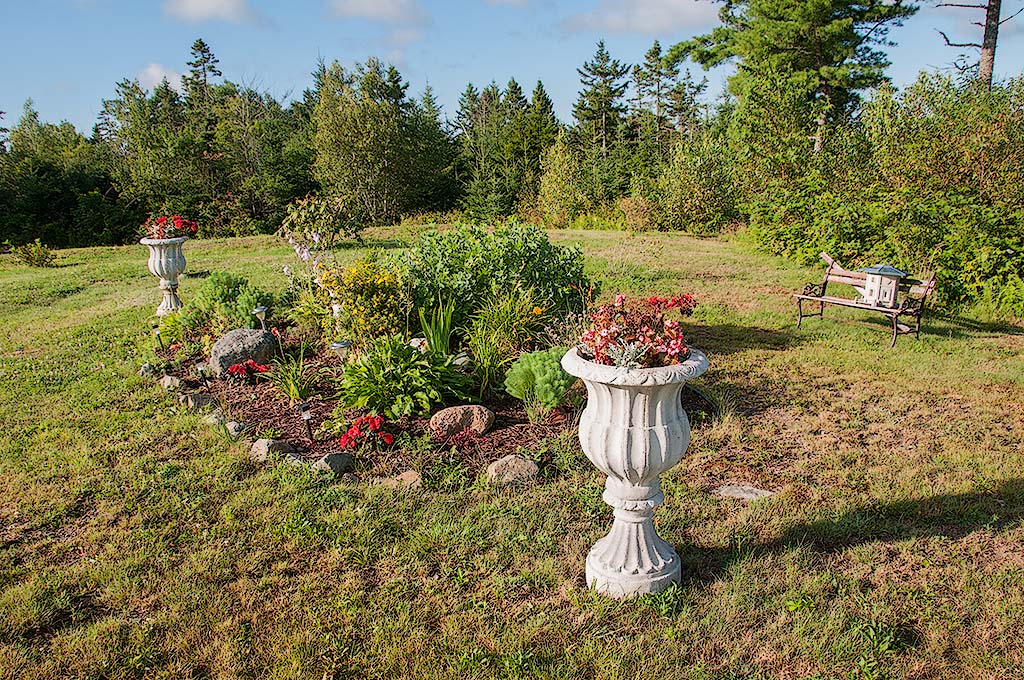 Day 5   Wednesday August 20
I headed off by myself as Rose had family to visit with. It had been 2 years since I've been down Causeway Road so I pointed the vehicle that way and let it go.
There were Cormorants on this rock 2 years ago too. Same ones?
And some Black Backed Gulls, young and old, each on their own rock.
Down at the end of the road is a small fishing port.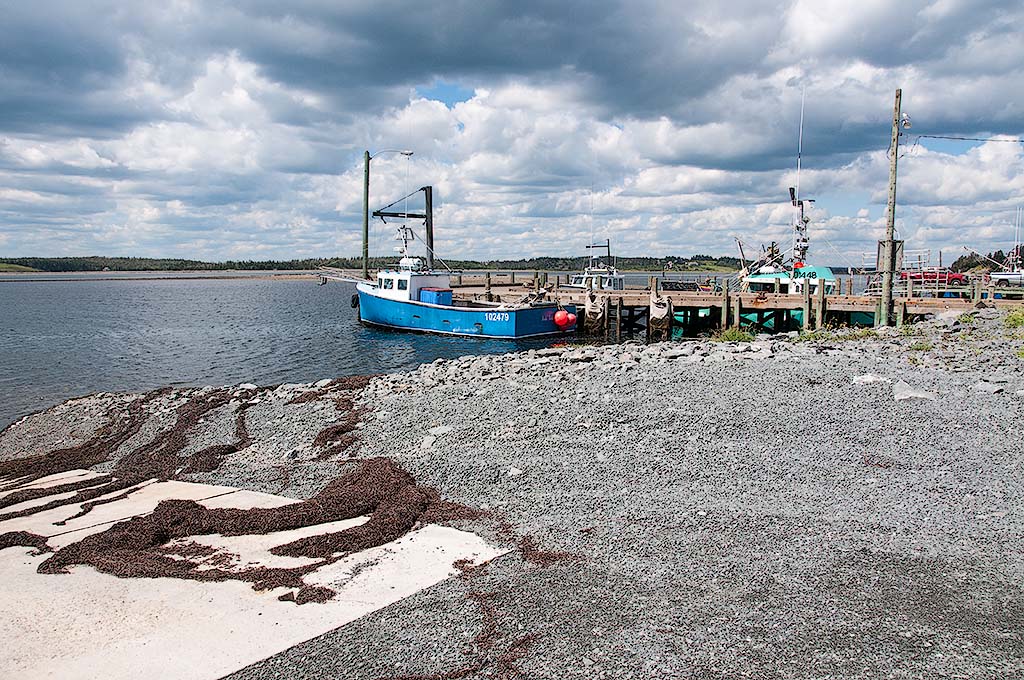 Somebody is having a 'Time Out' in dry dock!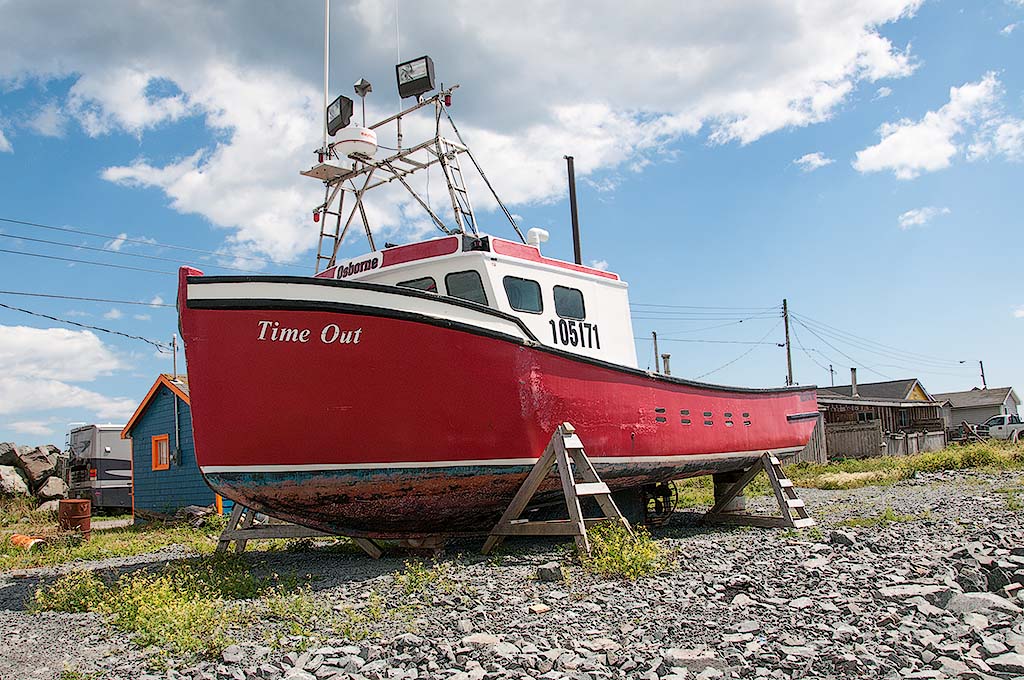 The people at 369 have a sense of humour.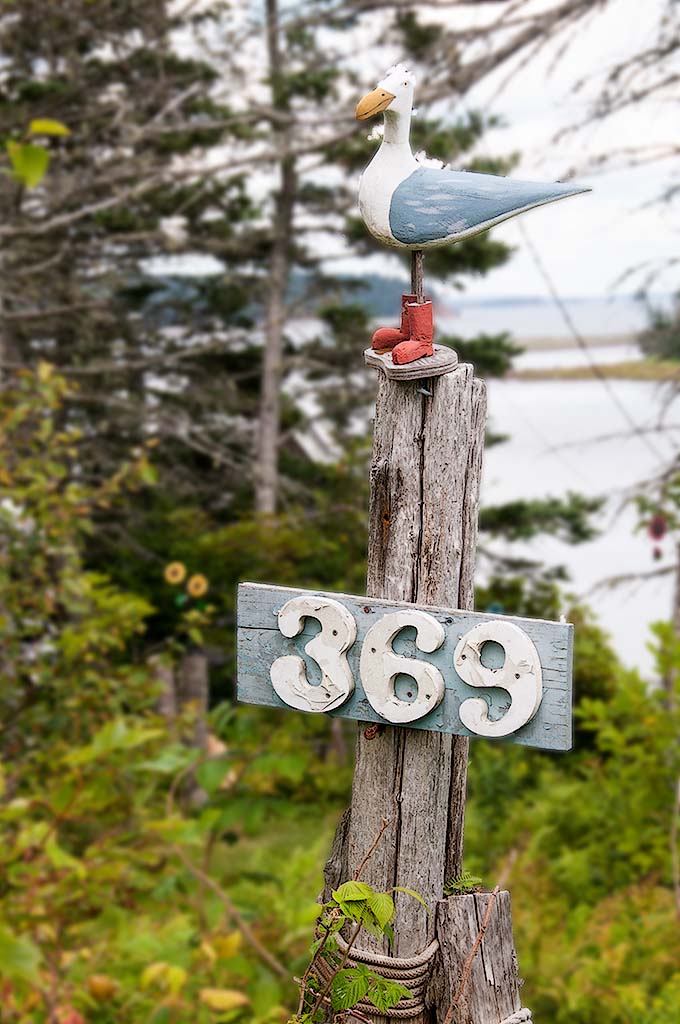 Day 6  Thursday August 21
I know I was here but I don't remember what I did!
Day 7  Friday August 22
We headed west towards the city but had to detour down Cow Bay Road.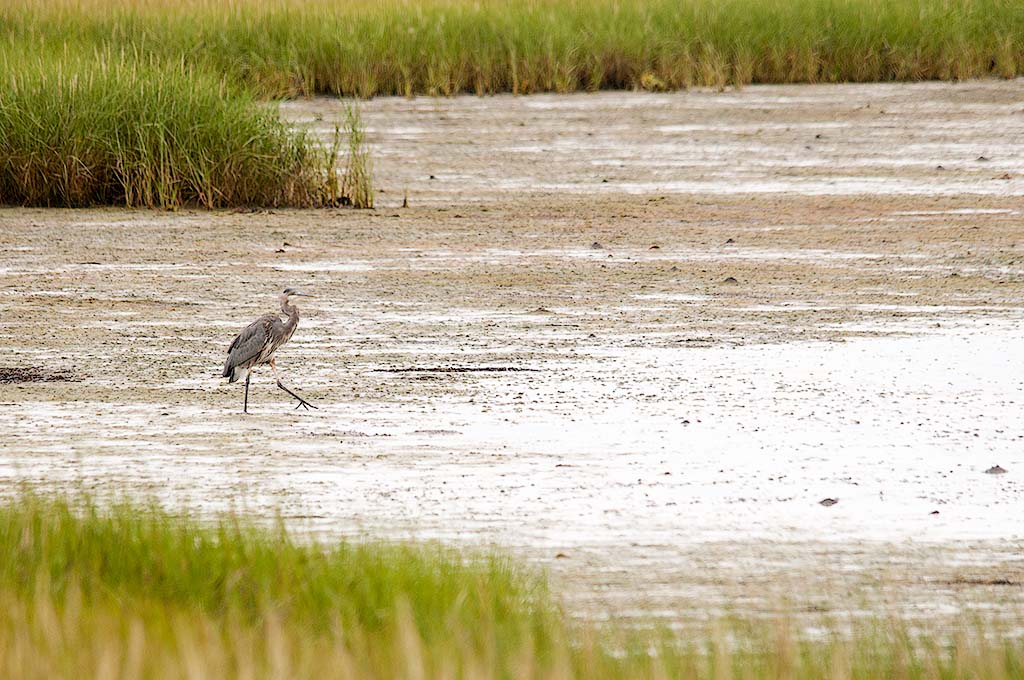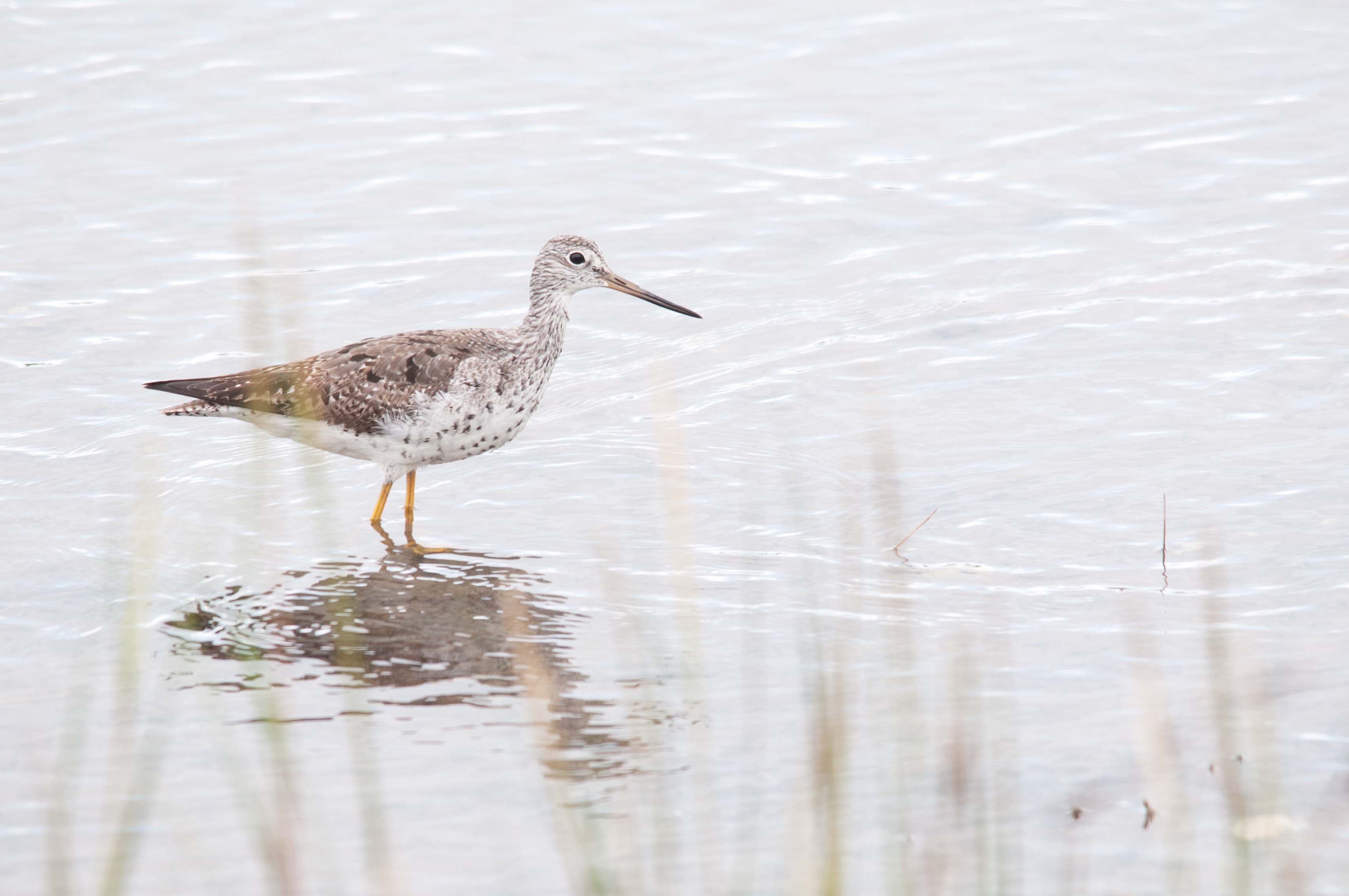 After touring Cow Bay we stopped by Fisherman's Wharf in Dartmouth.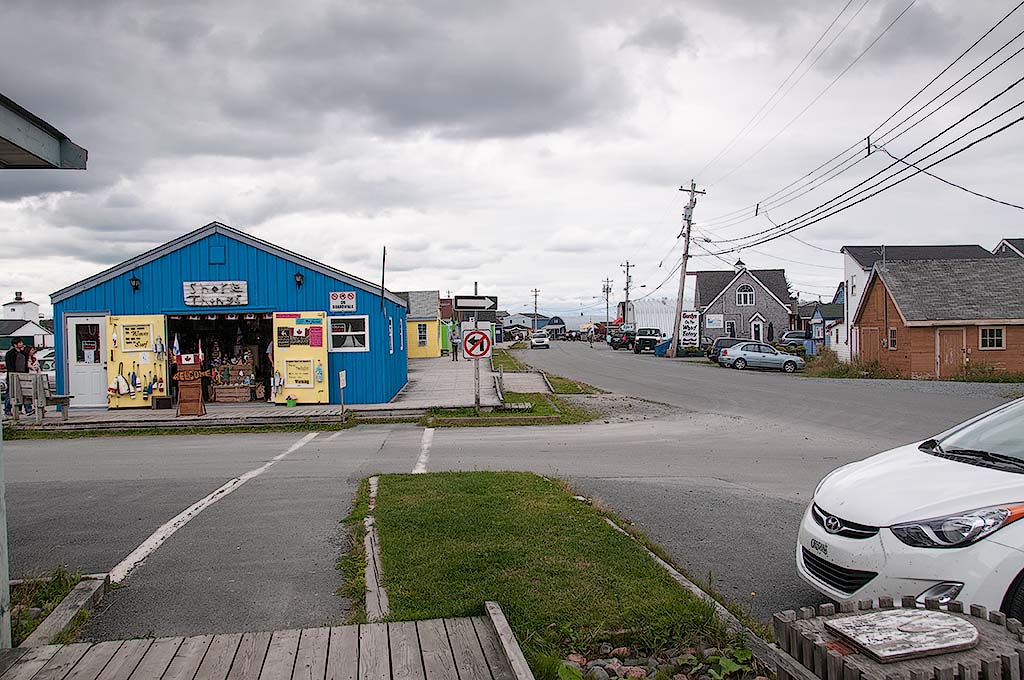 Washrooms!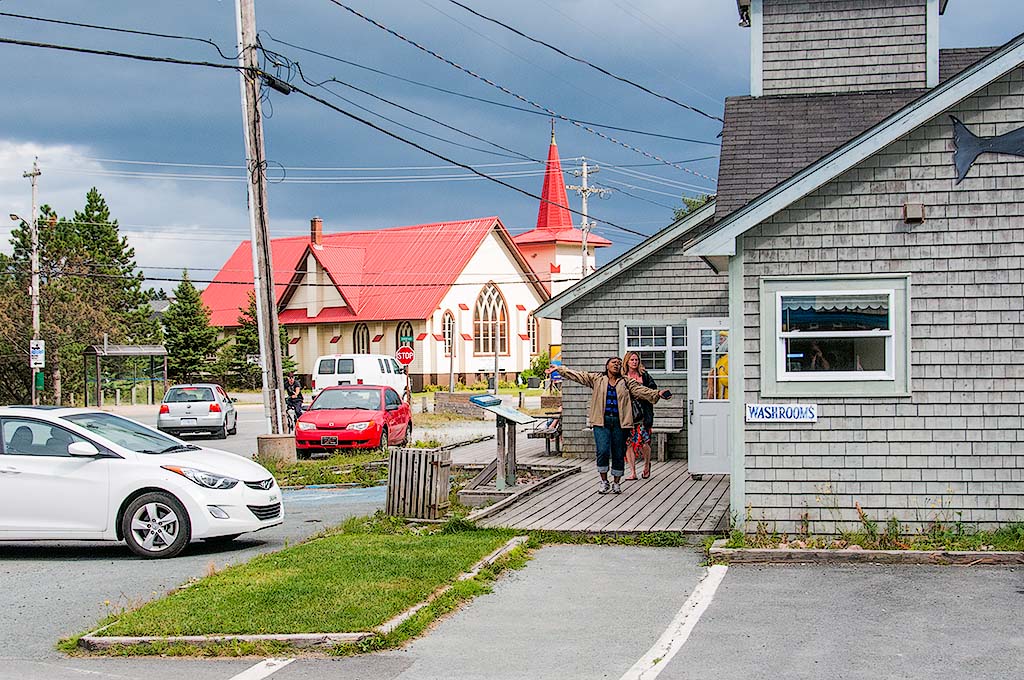 Day 8  Saturday August 23
Saturday morning I headed out to where I find the Osprey. I have always found at least one, often more, fishing here at the edge of the ocean. Gorgeous creatures!
The Osprey will soar around looking for fish, hover in place when it finds one and then dive straight into the water to capture it. When it flies away with it's prey it will hold the fish in line for the least amount of wind resistance.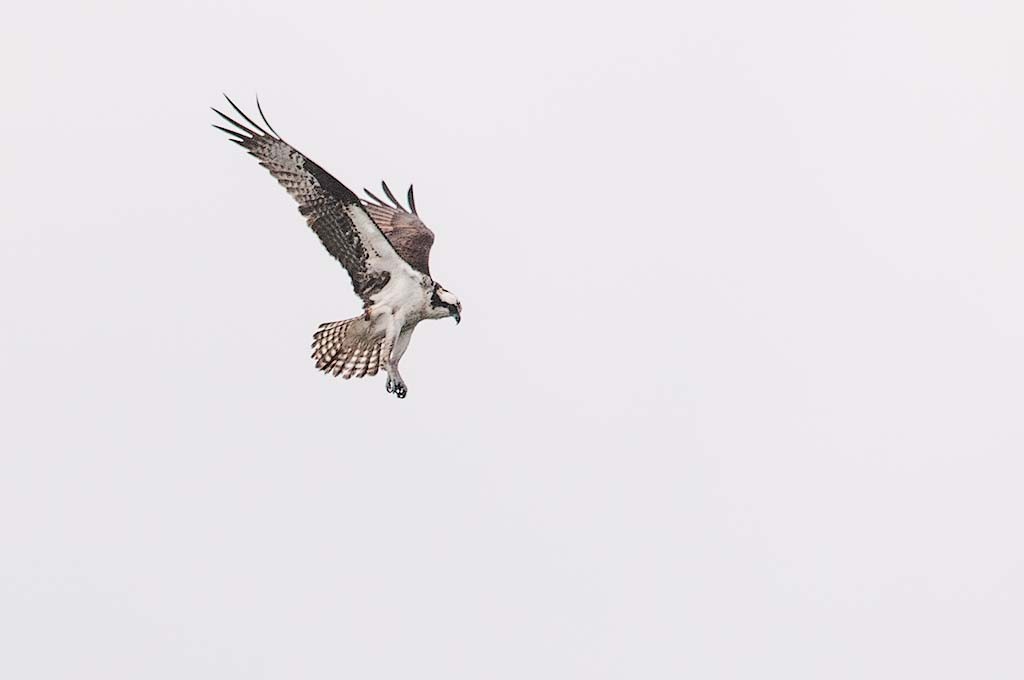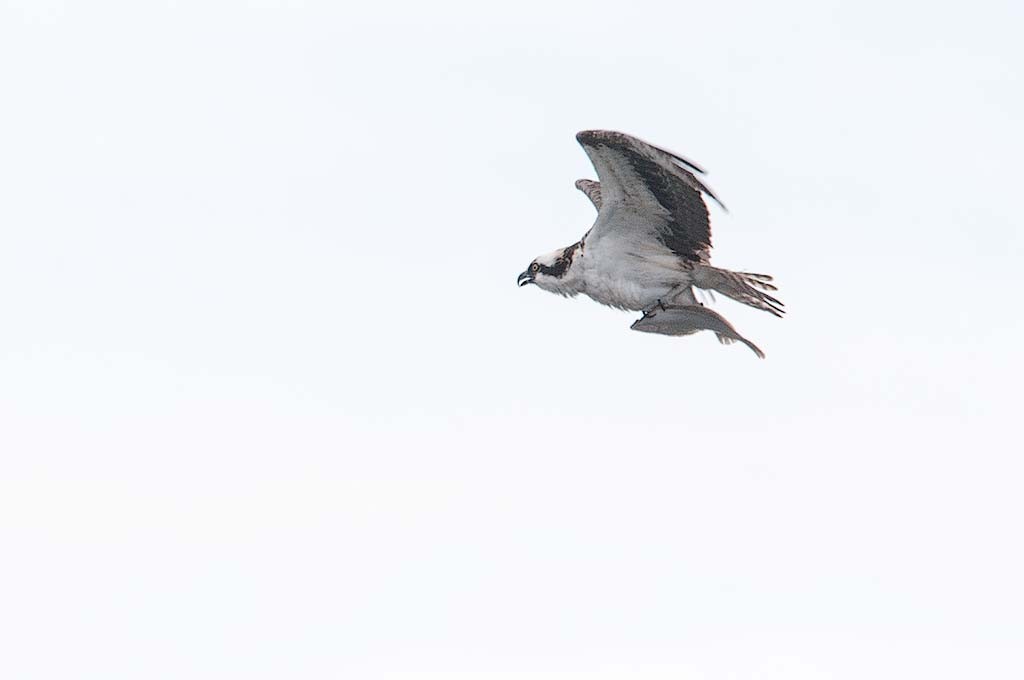 Nestled in the brush along side the old Mineville road is the almost forgotten Mineville cemetery.
This is the final resting place for people who died in the late 1800's.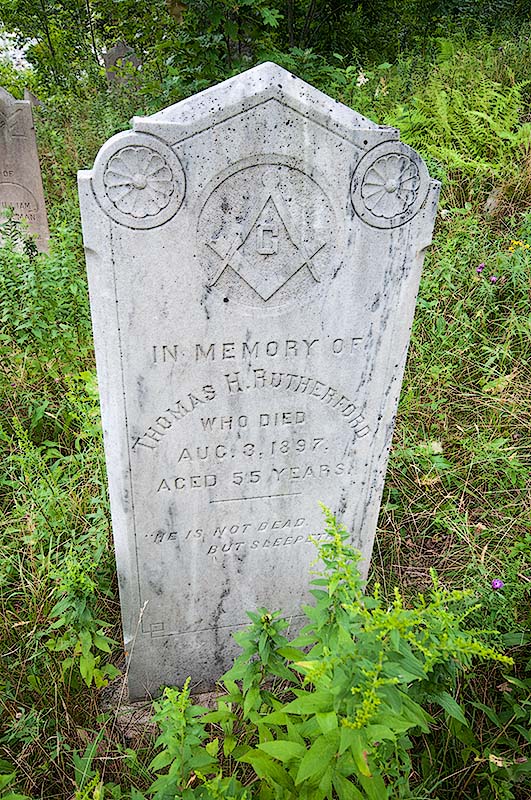 Then it was a cruise down Conrad Road looking at the wildflowers and the wetlands.
Day 9  Sunday August 24
A visit to the West Marsh at Lawrencetown.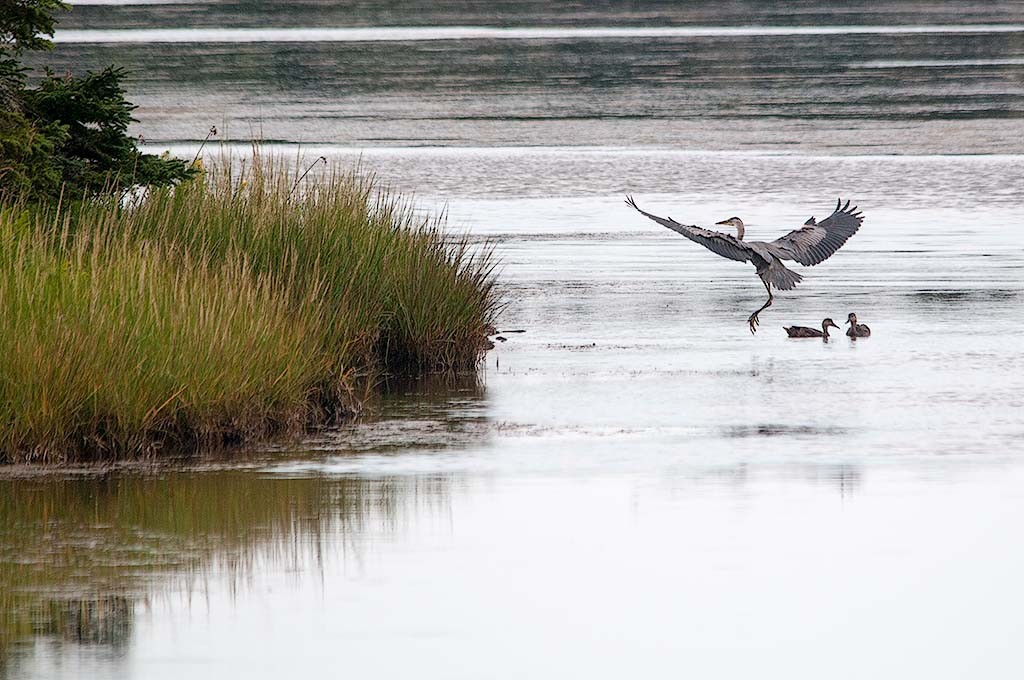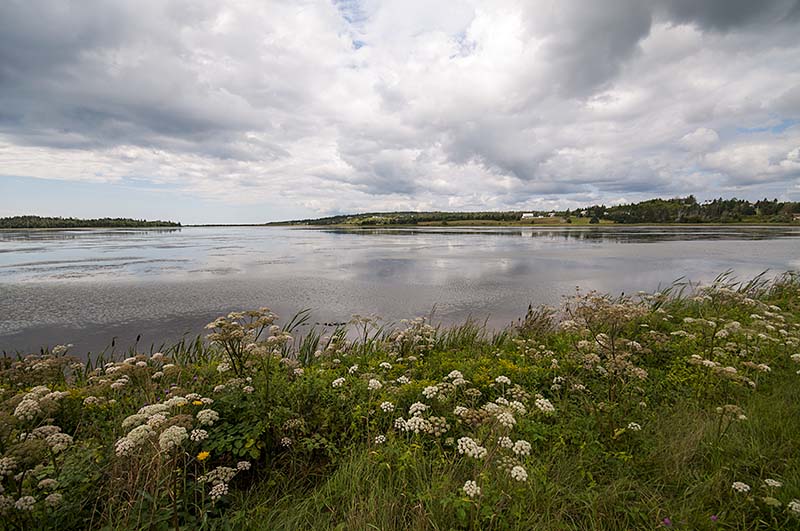 Day 10  Monday August 25
The beach at the bottom of East Chezzetcook Road.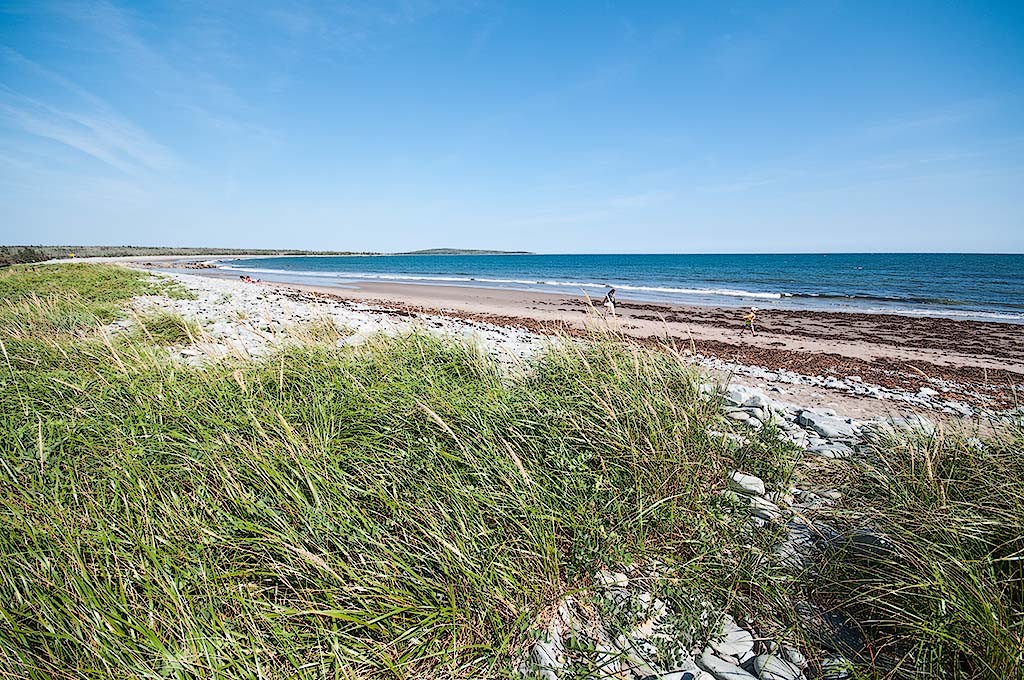 Day 11  Tuesday August 26
In the morning I was off by myself on the West Marsh. Lots of ducks and herons. There are 6 Great Blue Herons in this image and a couple of ducks.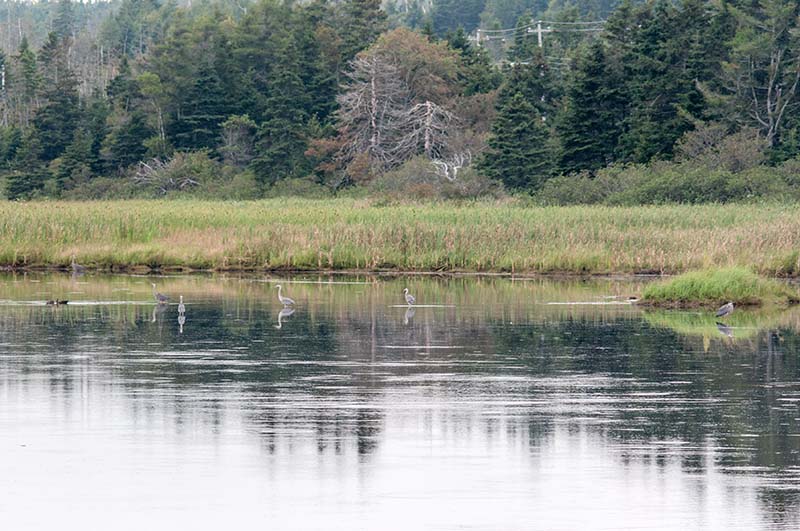 Another image from the day. Just outside of Rose's brothers.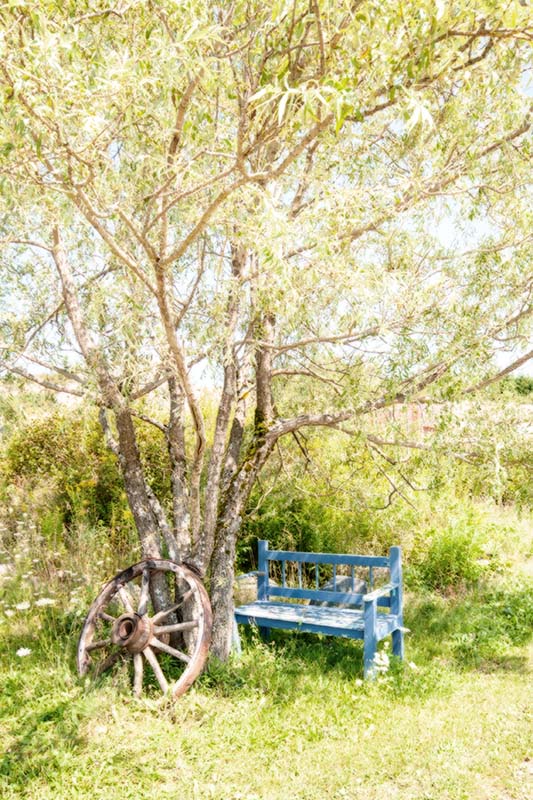 In the afternoon Rose and I went down to Martinique Beach.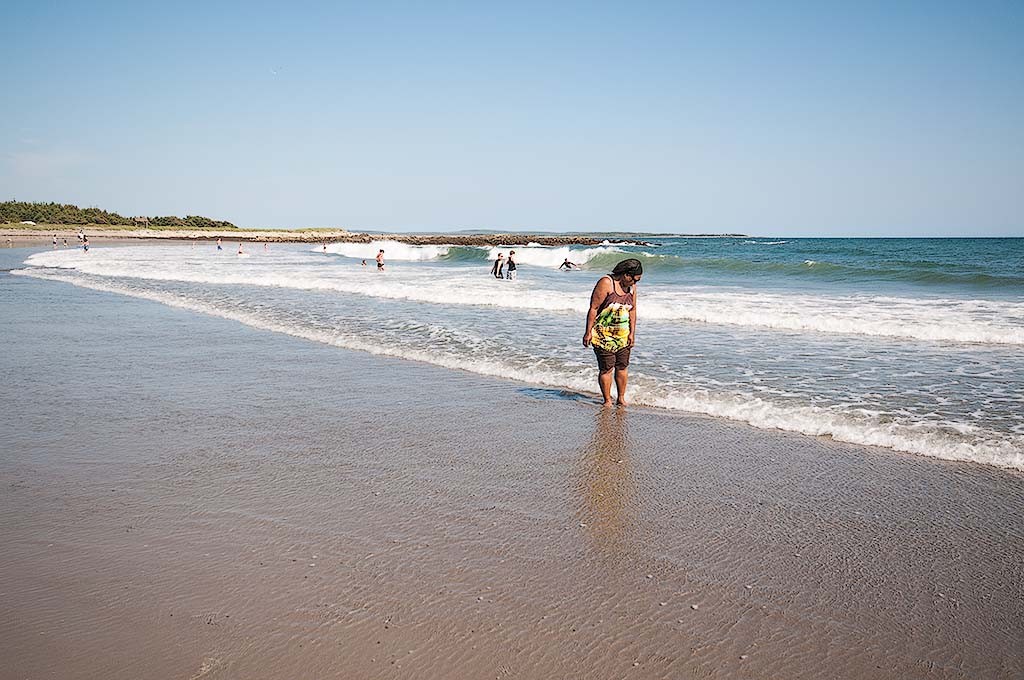 So that's what a barnacle looks like! Tiny little things.
Later it was back to Kannon Beach for the kite surfing.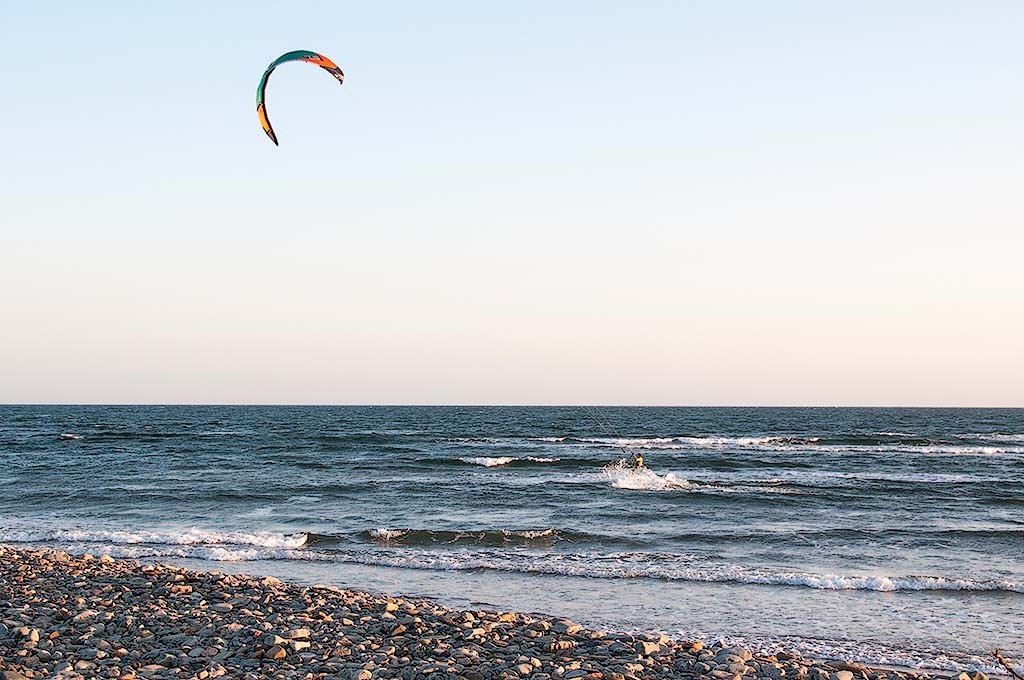 One of the Sea Kings on patrol.
Day 12  Wednesday August 27
Our time here in this land of surf and sand is running out. I spent more time out with the waves and wind.
Piping Plovers patrolled the beaches scurrying to stay out of the water as the waves washed ashore.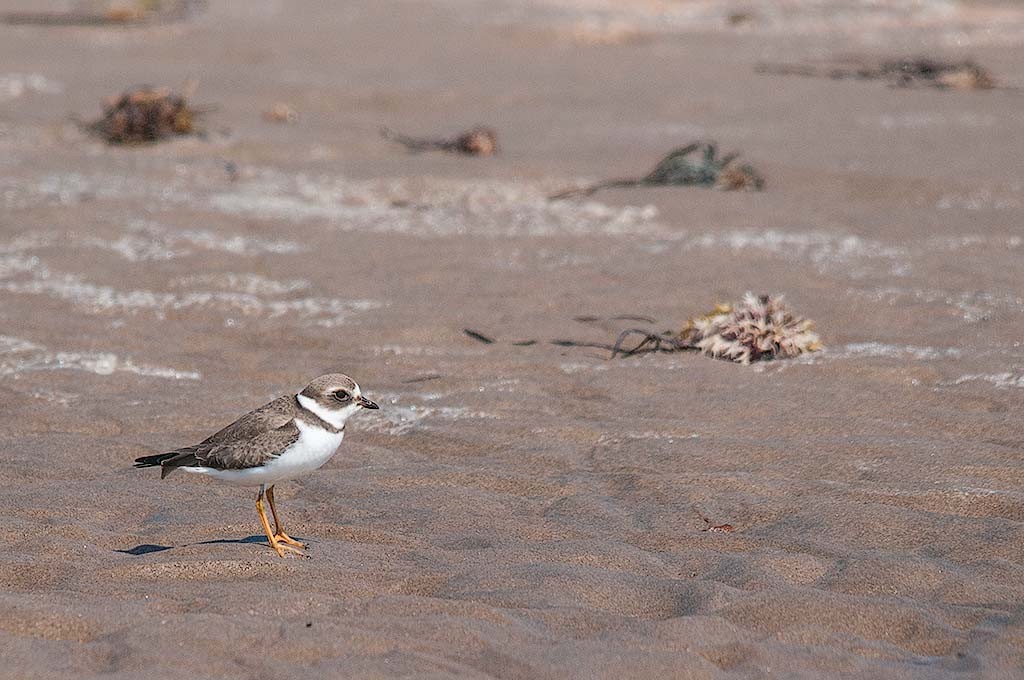 The delicacy is something I've called a Sand Shrimp.
A Gannet graced me with its presence.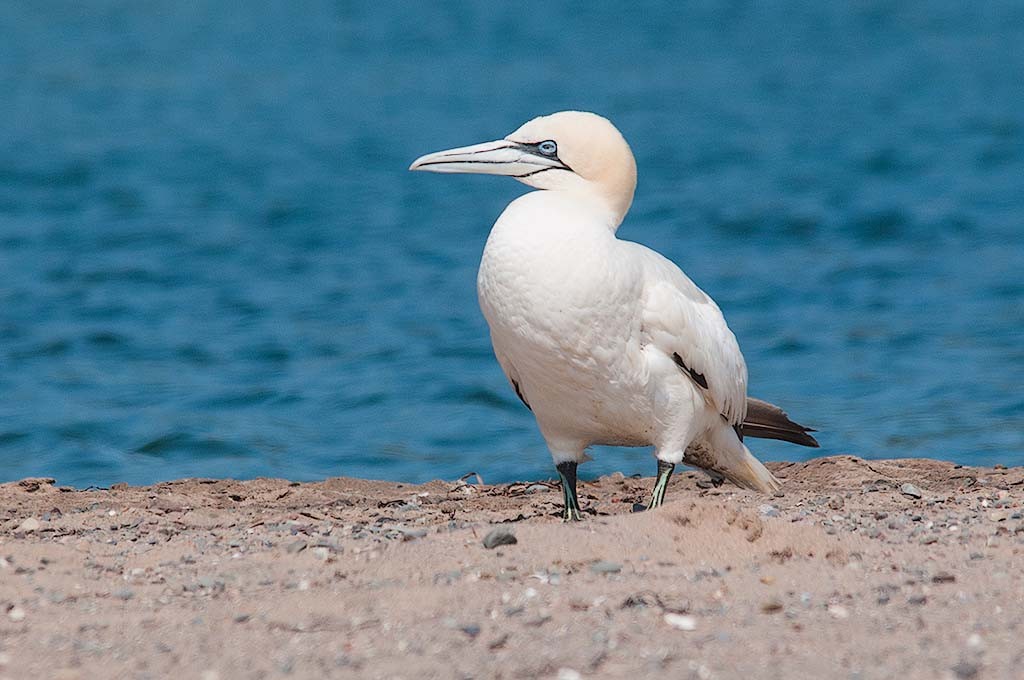 Lawrencetown Beach from the top of the bluff.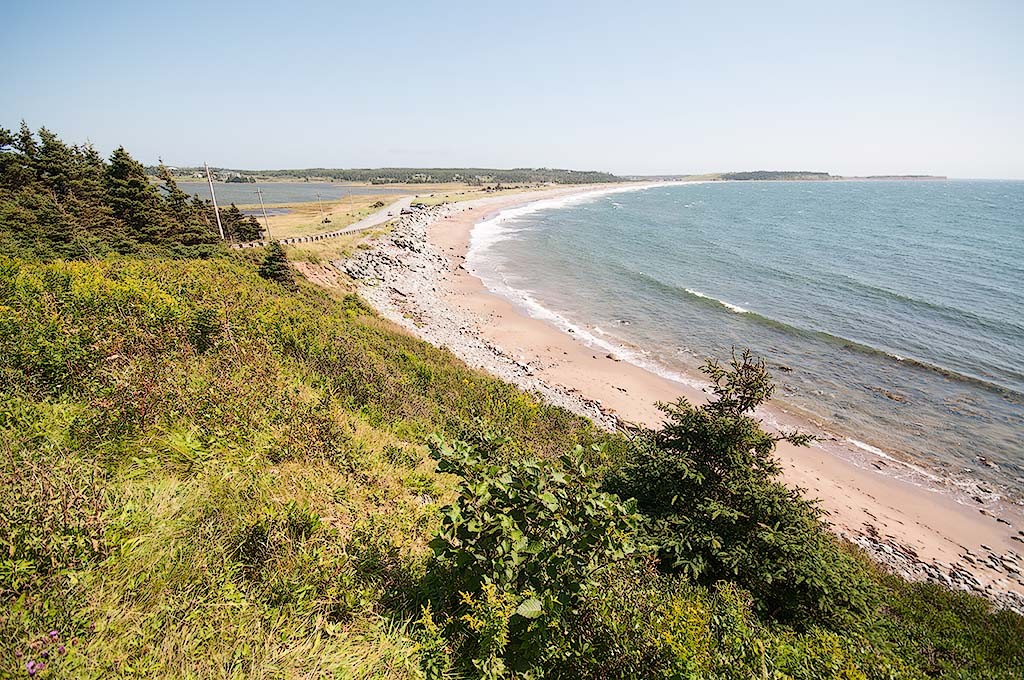 A male Ring Necked Pheasant wandered out of the weeds while I watched from within the house. Managed to grab the camera and get out into the yard before he flew off.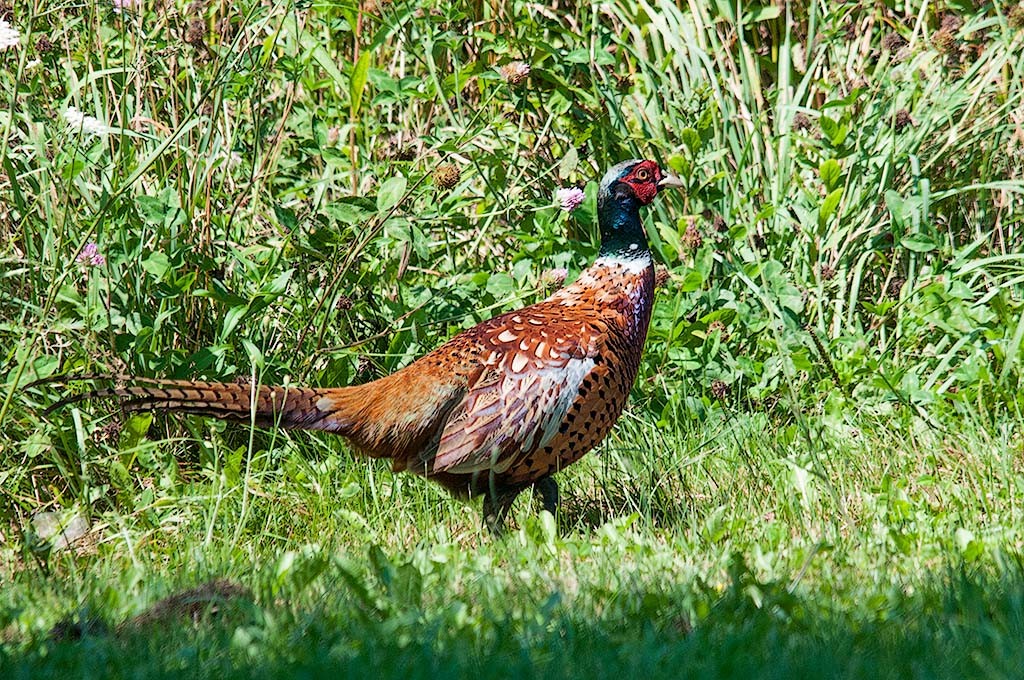 More kite surfing at Kannon Beach.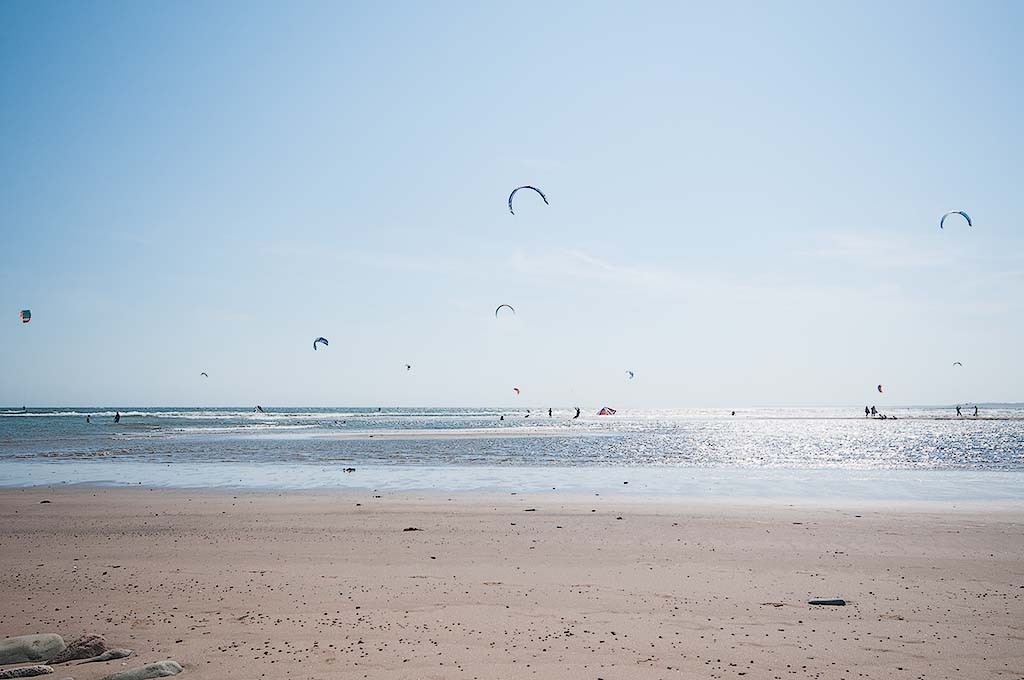 Day 13  Thursday August 28
The walk to Conrad Beach.
The place to surf, Conrad Beach.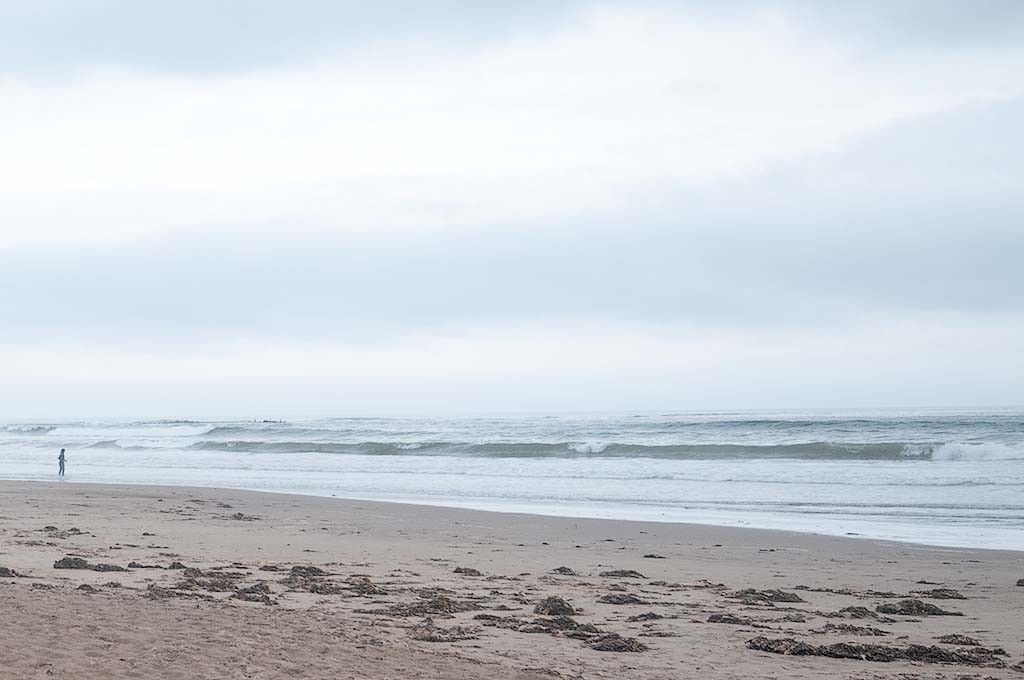 The surf at Lawrencetown Beach.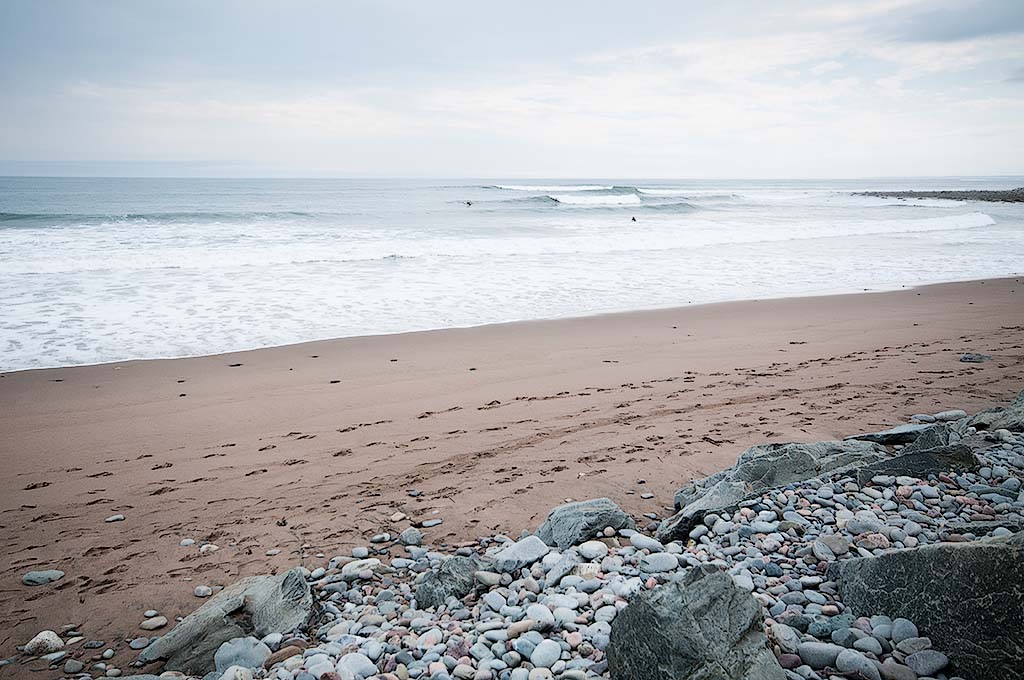 I bumped into fellow FM'er Jim Colwell shooting surfers. A pleasant surprise and then an enjoyable conversation. Nice to meet you Jim.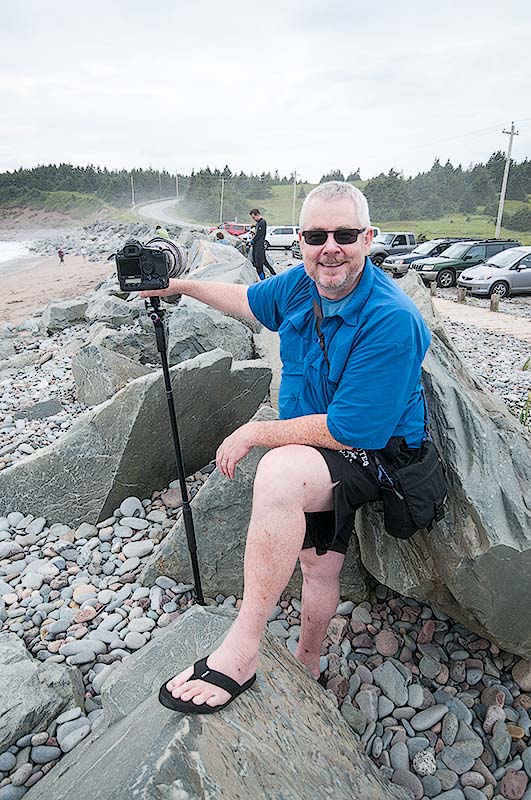 Rose's church in Nova Scotia, East Preston United Baptist.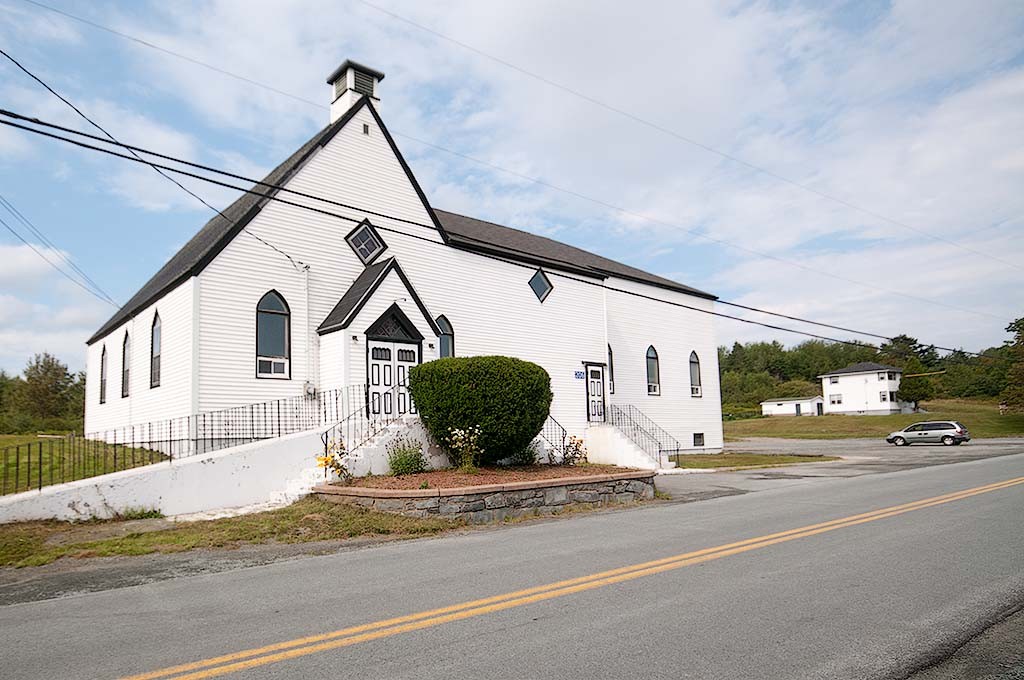 Day 14  Friday August 29
We headed west. Said our good byes to Nova Scotia and headed west towards home and stopped in Fredericton again.
Day 15  Saturday August 30
Out for a walk on the Valley Trail along the St. John River.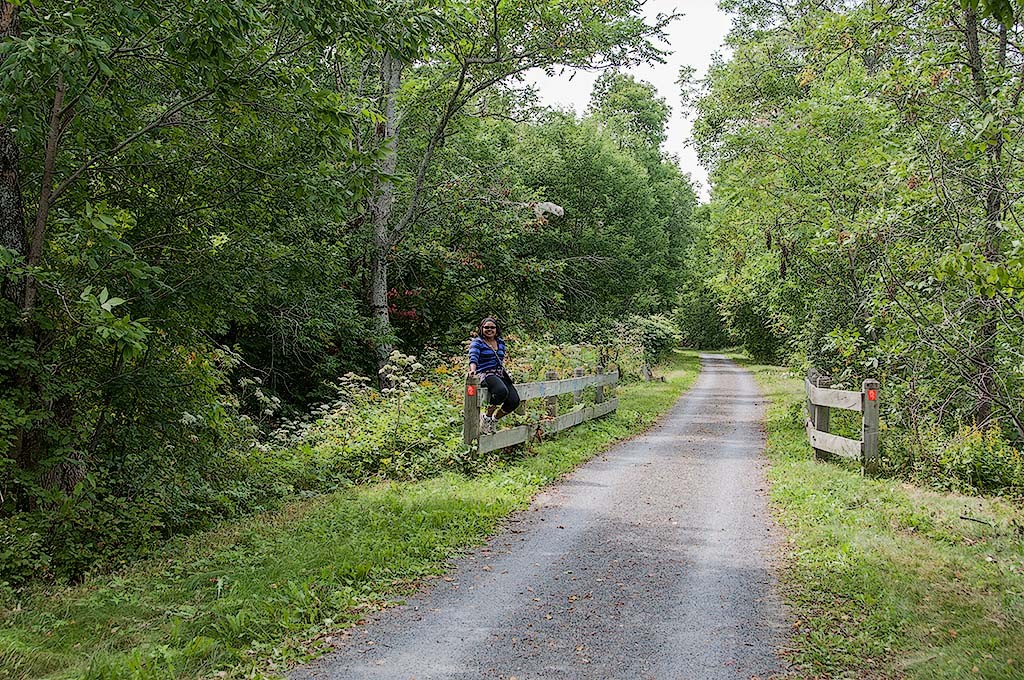 And then the next day we drove on home to Ontario. Good to be home but sad we're no longer 'down east'.