I was sure the Great Blue Heron was around but couldn't find it. I wandered around it's usual haunts in the shallows but it just wasn't there. Lots of other people were around fishing but not the Heron. I scanned the shore of the delta island and finally spotted it motionless, staring into the water below some bushes.
I watched and waited for maybe 5 minute before the Heron struck. It happened so suddenly I missed capturing it with the camera. It had the fish in it's beak and immediately stepped back away from the waters edge.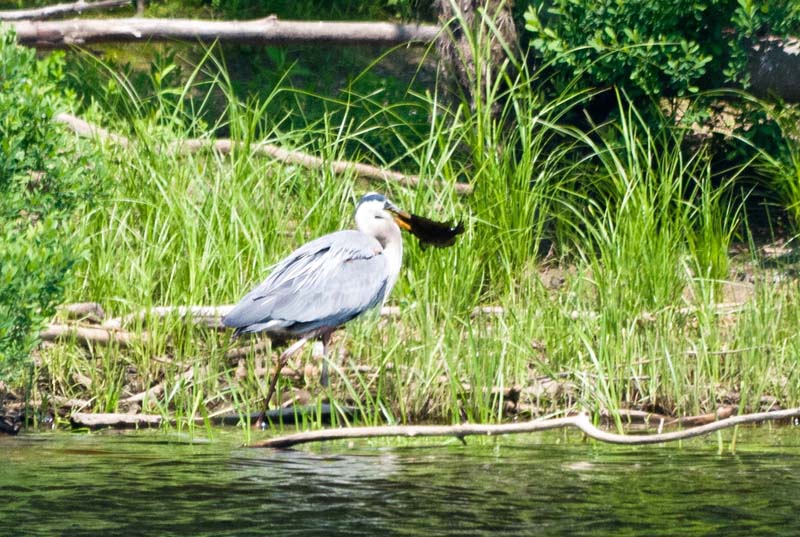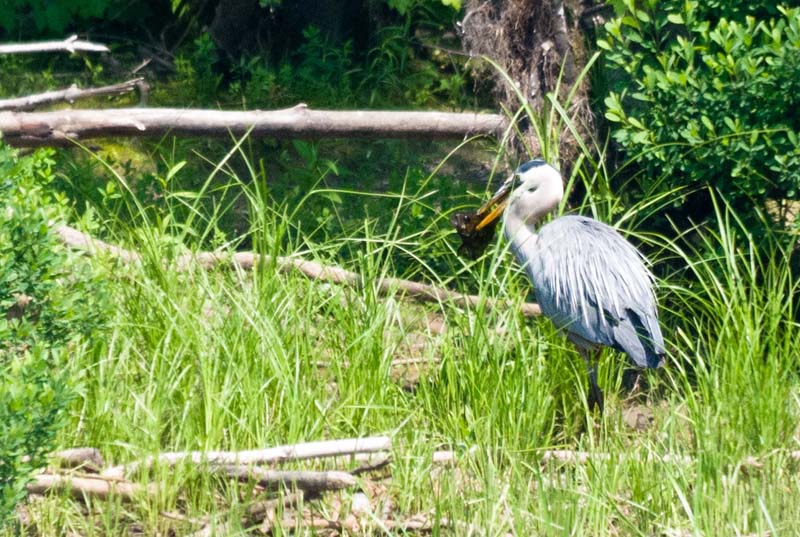 The Bass was not going quietly and continued to struggle. I wasn't sure what the Heron was going to do.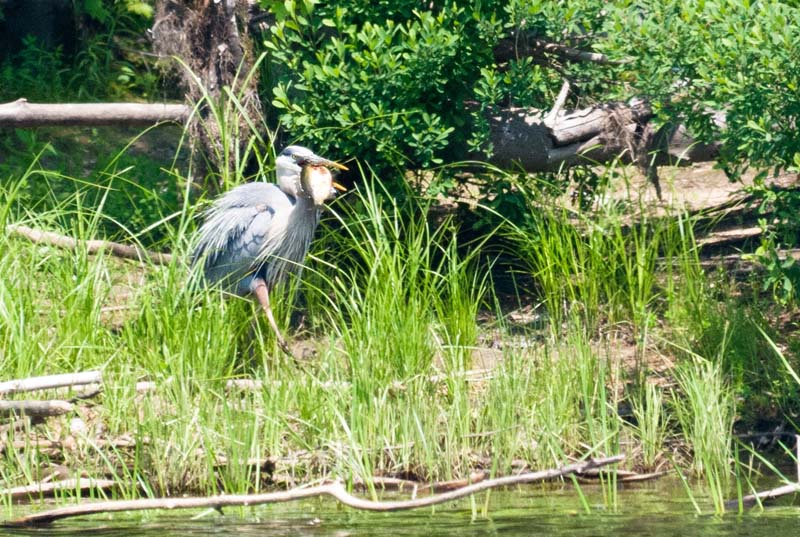 When the fish did go down it was like watching a cartoon on tv. The fish could be seen going down it's throat.
Then the Heron just sat there quietly no doubt with the bass twitching and struggling in it's stomach!