It was a beautiful summer morning. I'd invited Dad along with me on my Sunday morning jaunt through the Petawawa area. I'd planned on showing him where I shoot and then stop by the Petawawa River to enjoy the sounds and sights of the water flowing through some of the rapids the Petawawa is famous for.
Along one of the grassy areas we came upon a lone wolf doing the best she could to lope along. It was quite apparent that her right front leg was not working properly. Not once did I see it touch the ground. Close examination of the images later showed scars on her shoulder. I suspect she was hit by a vehicle some time ago and has managed to just survive.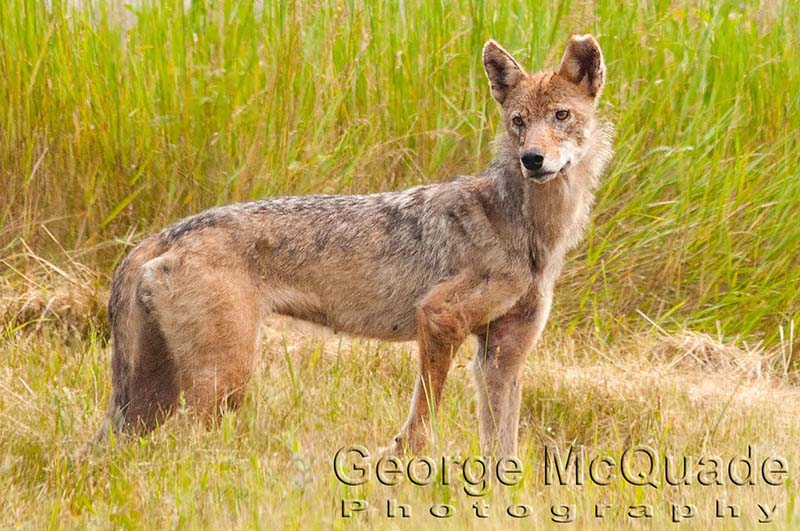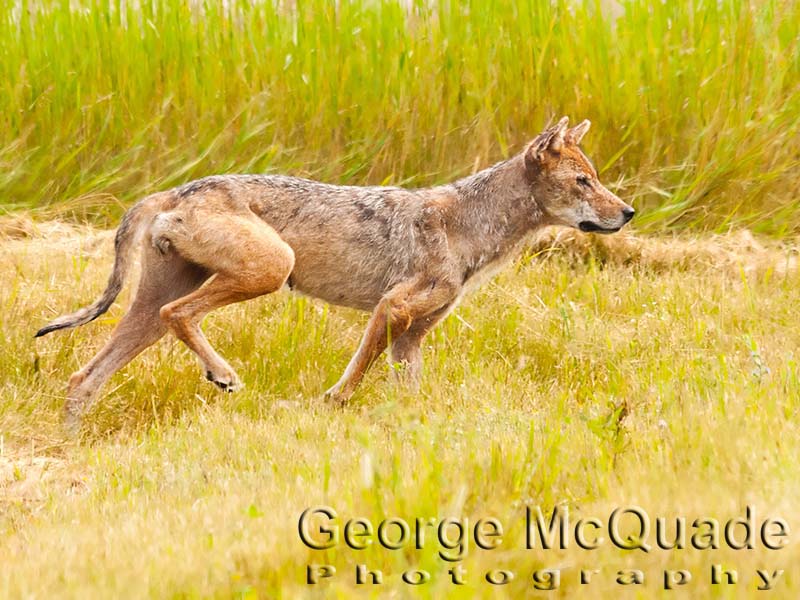 A friend of mine who lives on the far side of the river had told me about seeing a wolf in his yard earlier this spring. He said she'd been limping. He was happy to know she's still around.
Really gives meaning to the phrase "Never give up!"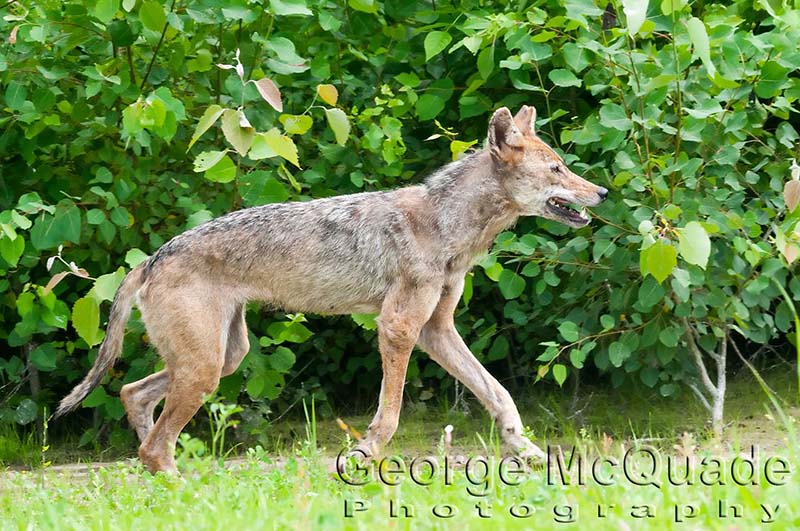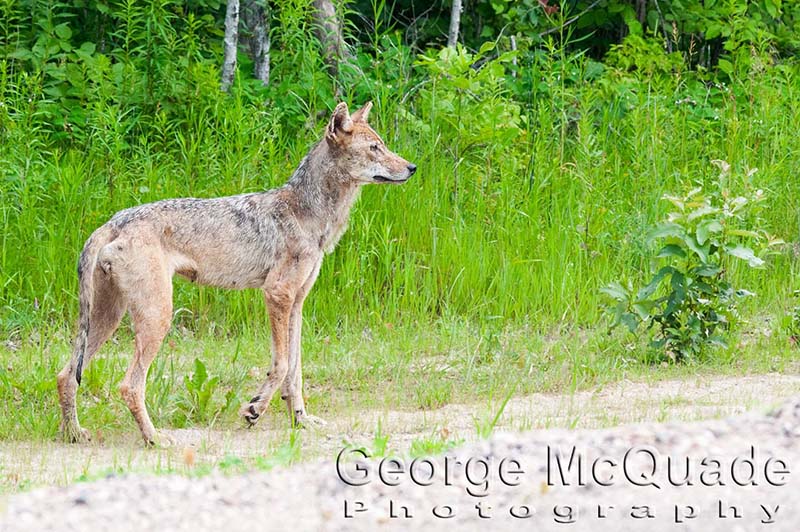 A few hundred meters farther down the road we came upon a doe munching on the roadside flowers. She stopped to watch us watching her and then sauntered across the road into the field where she continued to feed.  This is the image that became "Flower Girl".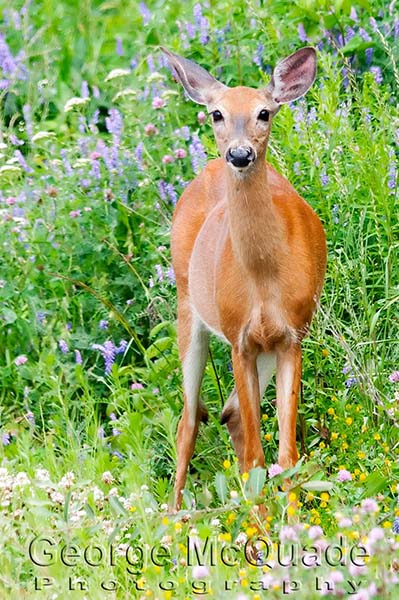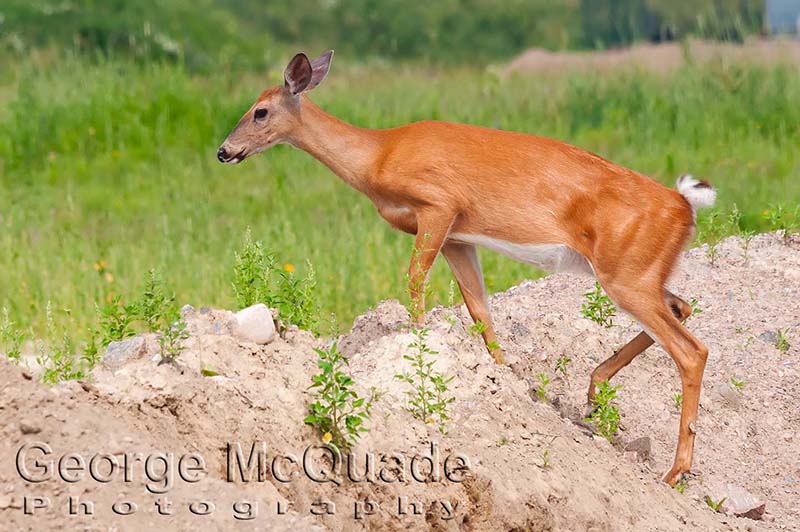 I don't know if the wolf and the doe were aware of each other. They certainly couldn't see each other from where I'd seen them. I also don't think the wolf was capable of taking down a healthy deer.
Dad's always been amazed at the birds and animals I manage to find on my excursions. Now he's seen it for himself.